A16z
A16z
A16z is a venture capital firm that backs bold entrepreneurs building the future through technology.
Use: R&D; Go2Market; Scale-up;
Date closing: -
Amount: -
Industry focus: Health; ICT; Others;
Total budget: -
Entity type: Venture Capital
Vertical focus: bio, healthcare, consumer, crypto, enterprise, fintech, games, web3
Website: https://a16z.com/
Status:

Open

Funding type: Equity investment;
Geographic focus:
Public/Private: Private
Stage focus: Seed; Series A; Series B; Series C;
Applicant target: Startup;
Overview
A16z is stage agnostic, they invest in seed to venture to late-stage technology companies, across bio + healthcare, consumer, crypto, enterprise, fintech, games, and companies building toward American dynamism.
Their fourth crypto fund is worth $4.5B. Of that, approximately $1.5B will be dedicated to seed investments, and $3B to venture investments. This brings the total crypto/web3 funds raised to over $7.6B.
They have also launched GAMES FUND ONE, worth $600M, which invests in the following themes: Game Studios, Games x Consumer, Infrastructure.
Their new funds include a $1.5B Bio fund, $5B Growth fund, and $2.5B Venture fund, which brings the total tech funds raised to $9B.
Applicants willing to get in touch with A16z can do it by following this link.
Portfolio: Accolade, Affirm, Airb&b, Samsara.
Last update: June 6, 2022
Last updated on 2022-06-06 10:42
Featured Funds
Industrifonden
Usage: Go2Market;
Entity type: Venture Capital
Total: 600M €
Funding type: Loan;
Status:

Open

Geographic focus: Nordics;
0

reviews

0

questions
Usage: R&D; Go2Market;
Entity type: Public Agency
Funding type: Grant;
Geographic focus: Sweden;
0

reviews

0

questions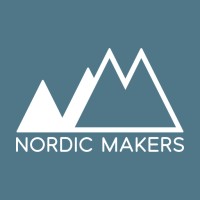 Nordic Makers
Usage: Go2Market;
Entity type: Venture Capital
Funding type: Equity investment;
Status:

Open

Geographic focus: Nordics; Baltics;
0

reviews

0

questions
Login or create an account. It's free and very fast