Luminar Ventures
Luminar Ventures
Luminar Ventures is Sweden's new seed-stage venture capital fund.
Use: Go2Market;
Date closing: -
Amount: 1M € - 5.0M €
Industry focus: All
Total budget: 50M €
Entity type: Venture Capital
Vertical focus: Digital
Website: https://www.luminarventures.com/
Status:

Open

Funding type: Loan;
Geographic focus: Sweden;
Public/Private: Private
Stage focus: Seed;
Applicant target: Startup;
Overview
Luminar Ventures backs founders with early seed funding and, more importantly, critical navigation on how to find and execute product-market-fit, enable rapid growth and lay the groundwork for international expansion.
Their new fund is worth €60M.
Portfolio: Albacross, Greenely, Codescene, Heja.
Last update: June 6, 2022.
Last updated on 2022-06-06 11:10
Featured Funds
Mucker Capital
Usage: Go2Market; Scale-up;
Entity type: Venture Capital
Funding type: Equity investment;
Status:

Open

Geographic focus: Canada; United States of America;
0

reviews

0

questions
EXIST (Germany)
Usage: R&D;
Entity type: Other
Funding type: Grant;
Geographic focus: Germany;
0

reviews

0

questions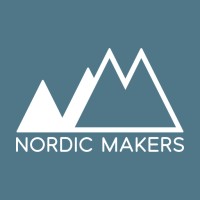 Nordic Makers
Usage: Go2Market;
Entity type: Venture Capital
Funding type: Equity investment;
Status:

Open

Geographic focus: Nordics; Baltics;
0

reviews

0

questions
Login or create an account. It's free and very fast