Sound Bioventures
Sound BioVentures
Sound Bioventuers is a venture capital fund investing in about-to-be clinical or clinical stage private companies in Europe and USA developing therapies in specialty therapeutics areas
Use: R&D; Go2Market;
Date closing: -
Amount: -
Industry focus: Health;
Total budget: 150M €
Entity type: Venture Capital
Vertical focus: All
Website: https://soundbioventures.com/
Status:

Open

Funding type: Equity investment;
Geographic focus: Europe; Scandinavia; United States of America;
Public/Private: Private
Stage focus: pre-seed;
Applicant target: SME; Startup;
Overview
Sound Bioventures Fund I AB is a registered alternative investment fund, under the Swedish Alternative Investment Funds Managers Act. The target size for the fund is EUR 150 million.
They are especially interested in specialty therapeutic areas and diseases with significant clinical unmet need. All modalities and therapeutic approaches are in scope. Medical devices and digital health approaches are out of scope. Also out of scope are investments that are incremental innovation or a pureplay regulatory or pricing story.
Additionally, they want to make a difference for the company i.e. they invest in companies, where it is possible for a private investor or venture syndicate to finance the R&D program all the way to an NDA, should this become necessary.
They invest in about-to-be clinical or clinical-stage companies where the investment will result in a clinical readout in the lead asset. Platform companies are also attractive, as long as the lead asset will get a clinical readout with the financing.
Their geographic focus is on Scandinavia, rest of Europe, and USA.
Applicants willing to get in touch with Sound Bioventures can write at [email protected]
Portfolio: VarmX, Artax Biopharma.
Last updated on 2022-11-18 12:28
Sound Bioventures Reviews
Featured Funds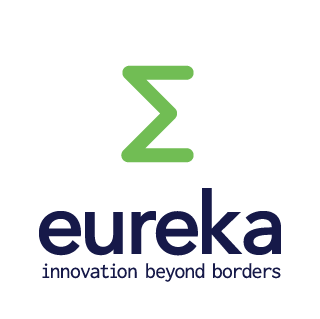 Eureka (Intergovernmental Network)
Usage: R&D;
Entity type: Public Agency
Total: 1B €
Funding type: Grant;
Geographic focus: EU; Eureka associated countries;
Deadline: May 10, 2022
1

reviews

25

questions
Innovate UK
Usage: R&D;
Entity type: Public Agency
Total: 30M £
Funding type: Grant;
Status:

Open

Geographic focus: United Kingdom;
0

reviews

45

questions
EQT Ventures
Usage: Go2Market;
Entity type: Family Office
Funding type: Loan;
Status:

Open

0

reviews

0

questions
Login or create an account. It's free and very fast