Find the best funding for your company
Latest Funds
EU Partnership on Innovative SMEs / Innowwide
Usage: R&D;
Entity type: Public Agency
Total: 3M €
Funding type: Grant;
Status:

Open

Geographic focus: North America; Horizon Europe associated countries; Europe; South America;...
0

reviews

0

questions
ANTAI VENTURE BUILDER
Usage: R&D; Go2Market;
Entity type: Venture Capital
Total: 12M €
Funding type: Equity investment;
Status:

Open

Geographic focus: Latam; Southern Europe;
0

reviews

0

questions
Bullnet Capital
Usage: R&D; Go2Market;
Entity type: Venture Capital
Total: 42M €
Status:

Open

Geographic focus: Spain;
0

reviews

0

questions
Latest Reviews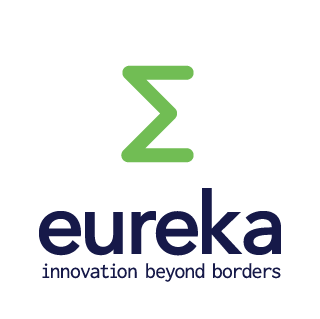 Eureka (Intergovernmental Network)
Reasonable application process but slow approval
Much to improve in the evaluation process
Challenging and exhausting application process but highly rewarding outcome
Latest Questions & Answers
What are the cut-off dates in 2023?
Question by
FundingTrip
,
2022-09-11 18:03
Absolutely, and it is highly recommended. The grant/equity holder is not forced to disclose any IP asset and confidentiality is ensured along the whole process.
Answer by
FundingTrip
,
2022-08-15 08:25
Reporting has been greatly simplified for EIC Accelerator projects. The technical reports are defined in the Work Packages that you submit within your application. Apart from those, there are two major financial reports to hand in: the interim report after year 1 and the final report after project end. A....
Answer by
FundingTrip
,
2022-08-15 08:25
Latest Posts
Here are some of the most Frequently Asked Questions (FAQ) about Breakthrough Energy EU Catalyst.
By
Sara
,
2022-09-20 12:56
Imagine you are an inventor and, as such, you have created something great, something magnificent that will change the world and will help lots and lots of people. Let's imagine your invention is related to the healthcare area, for example, a medicine, a long-awaited medicine (I know, this situation is quite familiar to all of us). After having spent billions of euros and hours to create that medicine, you expect- apart from helping others- to earn a huge amount of money as a reward for your efforts, so you are ready to protect your invention to obtain the rights provided by patents, but…that means you'll be the only one able to produce your medicine…and so not everyone will benefit immediately from your discovery since other companies will not be able to mass-produce and distribute it. What would you do in this situation? Would you give up your patent protection for the common good, or would you make use of your well-deserved rights to exploit the invention by yourself? If you think this is a difficult question to answer, just think of when the situation turned real and there was a pandemic that only vaccines could stop.
By
Sara
,
2022-09-05 20:22
Gamification is, by definition, the implementation of game dynamics into non-game contexts, such as classrooms or businesses. In other words: it applies some principles of video games (as rewards, challenges, or teamwork) to real activities in the workplace. But to what activities can gamification be applied? Basically, to any task that could be more fun with game dynamics, and also to any activity that intends to catch customers' attention. But apart from promoting fun and making tasks more enjoyable and entertaining, gamification presents plenty of further advantages and benefits.
By
Sara
,
2022-08-23 16:50